Okay folks, first off, the apology. The epic "I'm so so so soooooooooooooooo very very very very very sorry" apology. Seriously! Please forgive me...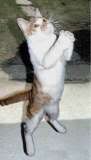 I mean, you should see me. I'm a total wreck. But so is this bunny...and the bunny is cuter. So look at the bunny. LOOK AT IT! Pretend it's me.




See...total wreck.

I have been a very bad bad blogger this year. What with college, and then my dad dying, and then my somewhat hectic summer where I've either been totally busy or totally unmotivated to do anything. The number of books I've read that weren't for college this year is so horrifically abysmal I dare not even mention the number. My posts, reviews, etc have been suffering. And I haven't gotten nearly as far in the book I'm writing as I've wanted to. I should have been keeping ya'll more updated. I should have done recaps for BEA. I shoulda this and shoulda that. I shoulda coulda woulda...but I didn't...obviously. And I feel really ashamed. The fact that so many of y'all are still following me just blows my frikin' mind. Kind of like this...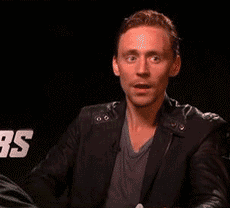 I'm trying to be better. In fact I've already got some stuff planned for next week. I made a "priority to-read" list of books I absolutely must try and read before my college classes start on the 27th. I'm going to try my best to stay more active blogging and reading while at college than I did my freshman year, and there will be a lot less stress on me this go round. Except for the part where I can't afford all of my Spring Semester and will thus have to seek a part time job to go on top of my school job. But hey, I have friends starting out this go round and no one is dying. I'm really going to try and be better guys and I'm sorry if I've let any of you down, that means authors and publishers too.

That said, I somehow manged to hit 2,000 followers. THANK YOU! I want to do something big but I can't afford to do anything like that so I'll probably be doing at least one mystery box and maybe a couple of small prize packs as well compiled of books I've pulled from my shelves for various reasons lately. So stay tuned.